Back for another chapter in your favorite blog series, FAQs! These questions came from my Instagram post last week. Some very fun ones, and also deep questions. Ill do my best to get to the top ones!
-How is Faith part of you and your girls lives?
I feel like this is a great question to get the blog started. As I've previously stated on many forums, faith is a huge part of our daily lives. Ashley and I have said time and time again we would be nowhere without our faith. I can remember specifically those times when we wanted to give up, stop trying, felt lost and alone. It was our faith that held root and gave us something immovable to hold on to. It was through our faith that we overcame our obstacles and found our successes. Our faith was a constant light in our lives, beaming and never dimming. We both relied heavily on our faith to overcome all of the trials that live had thrown our way. We still do the same today. That being said, we feel overwhelmingly confident that sharing our faith with our children will give them the same rock to build their hopes and dreams upon. Now faith alone is not how much is accomplished. We know that we have to put in the work ourselves. We cant just wish something to happen, pray for it, and believe it will be there. Faith without works is dead! We truly believe that statement. Our girls will be taught that faith is a good thing, but it goes hand in hand with hard work. Through our own sweat and hard work, combined with our faith, miracles occur.
-What religion/faith are you?
We are members of the Church of Jesus Christ of Latter-Day Saints. Most people know us as Mormons. You can learn more about our faith here.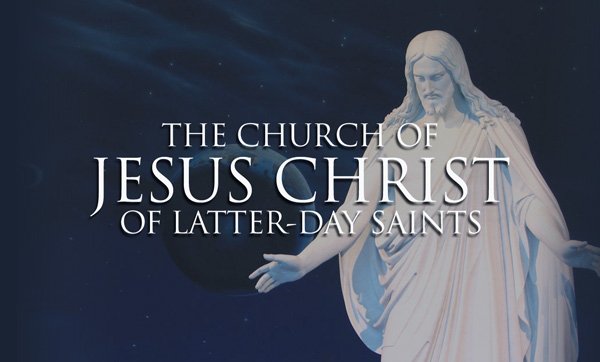 I've also written a blog about this if you'd like to read. Check it out here.
-Does your religion do baptism?
Yes! We believe that baptism by immersion is the first saving ordinance of the gospel. It is also necessary to becoming a member of the Church of Jesus Christ of Latter-Day Saints. We believe this is the first step toward eternal salvation. Our Savior Jesus Christ was baptized, and therefore we follow his example of being baptized and receiving the gift of the Holy Ghost, our constant companion in this life if we so choose.
-Truthfully, did infertility ever make you question your faith? Even in the slightest? If not, how did you stay so strong while going through infertility?
Excellent question. Ashley and I are always open about this topic and question and have been happy to address is in interviews all over the world. I feel that this is a "he said, she said" questions, because we both might have a different take on it. That being said, i'm going to answer to the best of my ability, and then have Ashley give her thoughts below!
Tyson- Personally, infertility never made me question my faith. I don't know the reason why, other than I feel like God has blessed me with an abundance of faith, and that is what I've always relied on as far as I can remember. There are many stories of my life to give as examples to why, but we'll save those for another blog. When trials enter into my life, the first thing I always do is rely on my faith. As I've gotten older, I've really come to the realization how important and critical faith has been in my life. My savior Jesus Christ suffered more than any of us could imagine. He took on the sins of the world, died and was resurrected. He knows anything and everything that I could ever experience in this life perfectly. Therefore, why wouldn't I turn to him when I have questions or struggles. He is the one perfect example that will always be in my corner showing me the way. He is my constant example, loving brother, giving me unconditional love no matter what choices I make in this life. That is what gives me inspiration each day as I wake and make decisions for myself and family. I know he is always there and will always be there. That being said, infertility was hard! So hard! It was hard on our marriage, our families, and ourselves. Life is hard. That is just a fact. But the hardships don't come without purpose. I've taken so much from our infertility years, I don't think I would be who I am today without those struggles. I wouldn't be the same man, husband or father. I needed those struggles. I needed the trials of life. I needed to know the bad so I could appreciate  the good! Those are my simple thoughts on this question.
Ashley- This is kind of a trick question for me. I want to say yes and no at the same time. Infertility was one of the hardest trials I have ever been though and there was a time that I didn't feel like anyone was actually there. I have very strong faith in the church that I am a part of and I know with all my heart this is the true church so I never stopped believing in that. But there were times that I just didn't want to care about it anymore because the pain was so great that I turned my back on it all. But that was not because I didn't believe it was because I needed someone to be mad at and God for some reason seemed like the easiest person to be mad at. It wasn't until I completely turned back to him 100% and put my faith, what little was left, In him that I felt a peace in my heart that I know whatever happened, baby or no baby I was going to be ok!  
-How did you guys discover your faith and how did you know it was right for you?
We were brought up members in our faith. Both sets of our parents were members. We came from very strong roots in the gospel. Even though we traveled different paths in life growing up, we always had one constant in our homes, and that was the gospel.
-Is it hard dealing with all the misconceptions and assumptions about the LDS religion?
I think this is a very good question, and one I love to address! That being said, I feel that each person you ask may answer this question differently. Being a member of the LDS faith, I have been taught certain things. I have been taught that we have a Heavenly Father who created us all and who has perfect plan for us all to return and live with him and our families forever. I have been taught that we have a savior, Jesus Christ, who died for each and every one of us, giving us all the opportunity to repent of our sins and be saved for time and all eternity. I have been taught that families can be together forever if we so choose. I have been taught to love my God with all my heart and mind. I have also been taught to love my neighbor the same. This is one of my favorites lessons I've been taught. Loving my God and my neighbor the same. What does that tell you about how loving our God is; that he commands us to love not only him, but the rest of his children. There are many more teachings which you can learn about here. I am always open to discussing questions and topics about our religion, but I hope this blog and the church website help tremendously!
On a side note, Ashley and I have gotten really used to misconceptions and assumptions as we deal with them daily putting ourselves in the public eye. It has taught us how to not only defend ourselves, but also given us opportunity to show and educate who we really are. This goes hand in hand with showing our religion. I hope people can see our family, and know what our faith is about. That would be the ultimate compliment for me.
-Some people practicing strong faith use it to judge or condemn those with different lifestyles (like gay people). How does your family react to this?
Like I've stated before many times, it is not our place to judge. Only one person will be the judge of all of us, and he was perfect. We have been taught to love one another, not judge. That being said, people are human. They will make their own decisions. That is point of this life, to experience it, choosing between right and wrong, and learning from those decisions. We have been taught from our Savior what we all should strive to do. It is up to us to do that. As a member of the Church of Jesus Christ of Latter-Day Saints, I choose to follow my savior Jesus Christ. He taught of love, charity, and kindness. He was empathetic, understanding and forgiving. He didn't choose favorites, and he didn't care if you have a dollar or a million. He cared what was in your heart and what you did with your talents. This is the example I choose to follow.
I know that we are not all perfect, however. I have been judged and shamed from many others just like all of you. Its almost like its a life challenge we all have to go through. Sometimes it can make us bitter, sometimes mad. The bottom line though, is how we react to the hardships. How we stand up and keep moving in the face of trials. We may experience these hardships from within the walls of our own home. Again the key is how we respond.
I don't know if I've answered this question justly, but I do know that their are many assumptions about our faith based on the actions of people. Remember people are not perfect. Our savior was perfect. His church is perfect. We can strive to be perfect, one day at a time.
I hope you have all enjoyed this blog as much as I have enjoyed writing it. Big shout out to Ashley for making time to chime in on one of the questions. Hope you're enjoying this series of blogs, plenty more to come! In case you missed any, here are the most recent FAQs below:
Here is today's most recent vlog below! Please enjoy and remember to subscribe! We love and appreciate you all!