So as all of you may know, I wanted to narrow down some of the questions to some specific topics. This was the first one I chose randomly, and got such an eclectic range of questions I was blown away. I've taken the ones that were repeated the most, the clever ones, as well as the one's that were respectful. Hope you all enjoy this blog! I've loved doing these not only for all of you, but to have for our future posterity! Keep in mind, all of these blogs are my opinion and thoughts. Although Ashley and I feel very strongly and agreeable about most things, these are my sentiments.
-What do you hope the girls learn from your marriage?
This is such a great question but also such a broad ranging one. Ill do my best to answer completely. I think the most important thing that our we want our girls to learn from our marriage is the love and respect we have for each other. We want them to see that a marriage is two people very much in love, sharing responsibilities, commitments, trials, successes, experiences and life together. I've said this a million times, but there isn't really one thing in our home that one person handles completely. We share in all the responsibilities from cooking and cleaning to reading books and painting fingernails. We each have our strengths and weaknesses, but that doesn't mean we hand the bag over and take the day off whenever we feel we aren't adequate. We learn together, experience trials, share the joy in successes, and figure out life as one. I hope our children can see how important communication is between a husband and wife. I hope they see how in love we are. I want them to notice the way we look at each other, and the words we say to each other. I want them to remember how they feel in our presence. I want them to smile every time they hear our names. I want them to witness the trials life has sent us, and know that we made it through them together. I want them to know that our marriage was strong before they came, and more complete after. I want them to know that marriage is one of the most sacred acts and blessings they can choose to be a part of in this life. The list goes on and on, but ill leave it at that.
-What was your first dance song at your wedding?
The Way You Look Tonight by Tony Bennett. I've always loved this song, and every time I would listen to it, I would think of Ashley. I've always loved older music; timeless music. Ashley appreciated it as well. This was a song I suggested, and Ashley agreed to. It was our wedding song.
-There was a time in your marriage when your finances were pretty tight. How did you not let the stress of that affect your marriage?
I think this is such a great questions because I think so many of us can relate. There were many variables that went into our particular way of handling it. First of all, I came from almost nothing. My family never had money growing up. We were always struggling, moving all the time, squishing into rooms, eating the same meals over and over again. So from my perspective, being poor was relatively normal. Ashley came from a little bit different background. Her family had a lot of money growing up, but later lost it during her tween years, so she also knew a little bit how to stretch a dollar. Although finances always play a part in marriage, from the beginning it was like we started without any expectations regarding finances because neither one of us had any. We knew we loved each other and knew we had the same goals and dreams. That was all we needed. We set our sights high and kept moving. There were definitely trials, but faith leads you through the trees and eventually the light grows stronger. We had many variables in our marriage in our early days that added stress, but doesn't everyone? Looking back, I can honestly say whenever we would tackle a problem together, we would always overcome it. Every single time. That was inspiring for us. That gave us strength. I think it was God's way of showing us that through our marriage, our love for each other, our faith in each other, we were the ones that were going to make ourselves fail or succeed. I think most people can relate to that.
-When did you get married? How old were you?
We were married in August of 2005. Ashley was 18 and I was 23. We were both young, but very much in love. I think there were reservations on both sides of the aisle, but I'm confident over the last 13 years we've proven to all of our critics that true love conquers all.
-How has having quads changes your marriage?
Sometimes I describe it as the missing puzzle piece in our marriage. I always felt we had a very strong marriage. There were definitely times it was tested, but we always fought through. Alluding to the previous question, I think Ash and I always had the underdog mentality because so many people doubted us from the beginning. Don't get me wrong, we had a lot of people in our corner, but we also had a lot a people that thought we were both too young, too different, too naïve. I've found in my life challenges have always made me stronger. Getting to know Ashley and her upbringing, she was the same. In our minds, we were peas in a pod. Finding out we were having quadruplets changed our lives. Our emotions were all over the map, but we were experiencing this new information together. We never left each other alone. I think each stage from conception to now I could answer this questions so differently, so ill save that for when I write a book. In the grand scheme, having our children has only enhanced our lives and blessed our marriage!
-What is your favorite memory as a couple?
I can think of 20 right now just pondering, but the birth of our daughters has to take the cake. That was just such a special sacred moment for both of us. So much had happened leading up to that moment, and so much after. There are never the right words to describe something you feel so strongly about. Sometimes I think words do injustice. This is one of those memories where I can only begin to tell you how incredibly special and spiritual that moment was for both of us. Everything happened in a blink of an eye, yet I have flashbacks in slow motion. The strongest emotion was present in that moment, pure love. I think for everyone and everything in that room, including God. Another chapter for another book. You're getting the margin notes today.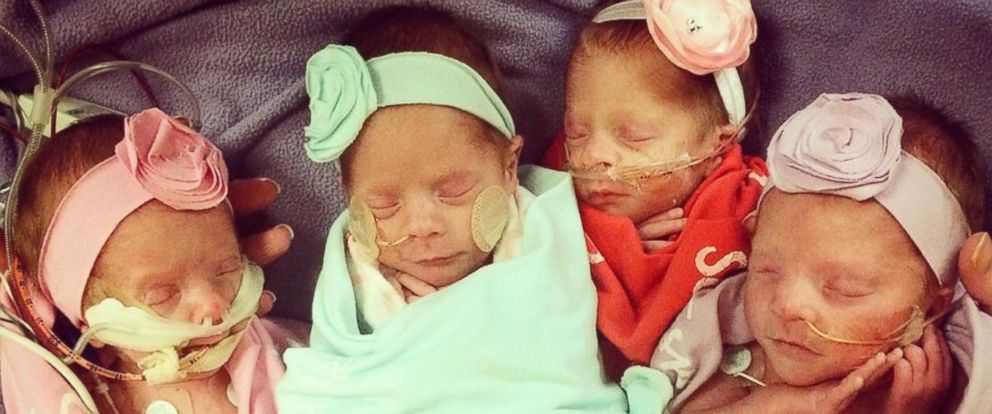 Thank you all for the wonderful questions. I really enjoyed answering these! Maybe on one of these blogs, I can convince Ash to do a "he said" "she said" like one of you suggested. I think that would be really fun!
Here's the most recent FAQs I've done below:
Don't miss today's vlog below!