Working on a few projects today, and came across all these photos that have so many memories attached to them. How grateful I am that we were able to catch all these precious moments, and that we can look back at them and remember always what was happening at those moments. Hope you enjoy these few of my favorites!
Probably one of my favorite photos of all time is this collage Ashley put together when the girls are just 4 days old. You can really see just how precious life is from these photos. The girls were so small, with tubes and wires attached everywhere. To look at the today, you wouldn't believe these pictures are them. God is incredible!
Ashley's first time touching one of the girls. This is Evangeline in this picture. What an incredibly humbling moment of awe and relief. I think I was crying while taking this picture.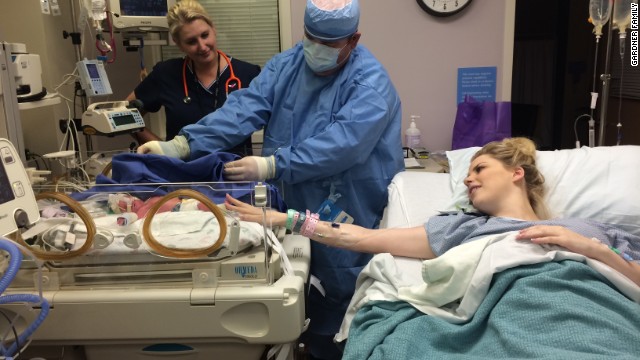 Me giving Evangeline a goodnight kiss. I remember this moment vividly, like I was just there. Picking her up was like handling a small piece of china; very light and very delicate.
This pic was taken on the same day as the one above, 4 days old. Ashley wanted to show just how small they were, so she used a dollar bill as comparison. Incredible what a year can do!
The girls first Big Holiday, Easter. Ashley and I had so much fun putting all the kids baskets together, for the first time. Such a special day! Bentley was on his best behavior. I think Esme still makes this face today when she's thinking hard!
The Girls first Christmas. My favorite Holiday was finally complete as we had our family here to celebrate with us. This holiday was especially memorable as we celebrated our Saviors birth, who knows and understands us completely. This picture for me tells a story of just how much he knows and loves us.
My favorite Season, Fall!! This is also in my top 5 favorite pictures we have of our family! Loni really outdid herself on this one! I love all the girls faces so much, doing everything they can to not smile!
Of course this picture had to make the cut! The girls first Thanksgiving. Look at how confused they are. Im pretty sure they were wondering if Ash and I were out of our minds putting them in these outfits!!!
Our Christmas Card Picture! Every year I would ask Ashley if we could do a Christmas card, and every year she would turn me down with sorrow that our family was not complete. How perfect is it that our first Christmas Card looks like this!
The Little Red Riding Hoods, and the Big Bad Wolf. I love that all the girls matched Ashley for our first Halloween! Although the night was a little crisp, our hearts were more than warm!
This picture has so many memories attached. We took it up American Fork Canyon, one of our favorite places to escape the noisy world. Loni picked the perfect time of day for the shoot, as the golden atmosphere shows. The other thing I love so much about this picture it that it was taken before the girls grew necks!! LOL
One of the happiest days of my life. I got to give each one of my daughters a priesthood blessing inspired by the Spirit of the Lord. Im sure you can see that I cried through all of them. How incredibly blessed I am to have these 5 unique girls in my life. Its humbling looking at this picture now.
One of my favorite things to do with the girls is get up early witht them and have "Daddy Time". If I could have froze this moment in time, I would have. There smiles melt away any problem. These girls own 4 pieces of my heart, and they know it!
This picture was done for one of our first big interviews with People Magazine, but that wasn't the incredible part. Looking down at my sweet wife holding everything she had prayed for over our years of marriage, that was incredible. In that moment, I really felt how much I love her, how much she loved her them, and how much God loved us.
The early days! This is pretty much what our life looked like the first 9 months! Babies everywhere, and pure exhaustion!
Our first visit back to the NICU with all the girls. The top pic is in Ashley's room she spent over 7 weeks on bed rest. The bottom as you know by now is the girls incredible NICU doctor, or as we call him, "Grandpa Minton". How surreal and special it was to go back and visit the place we spent months in preparing to welcome our forever family!
Ashley's favorite holiday, and one of our favorite pics. The girls were only 6 months in this pic, and you can already see their personalities just beaming out of them! Once again, Loni captured a moment for us to remember always!
This picture is from the girls first birthday party. Our good friend was singing one of my favorite songs, "Somewhere Over the Rainbow" when this picture was taken. That song already has such a special meaning to me; but listening to it in that moment, both Ashley and I holding our dreams in our hands, I think this picture perfectly sums up our thoughts.
Honestly, I could do this all day, and this blog could become a picture book. I just wanted to share a few of my very favorite moments that we captured from their first year. I hope you enjoyed a look back down memory lane.
-Tyson